News & Announcements
Important information on Reopening Schools & COVID-19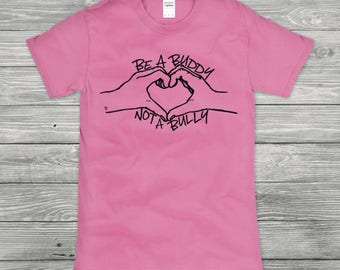 Join us for our Anti-Bullying Assembly on Wednesday Feb. 28. at 9:30 AM - 10:00 AM This is an important event for us - as we unite and celebrate our diversity and inclusivity at Ottawa Cres. P.S.
Due to continued inclement weather and low visibility due to fog, the Tuesday, February 20, 2018 Long Term Accommodation Plan public workshop to be held at Norwell DSS has been cancelled.  All are welcome to attend the next scheduled workshop on Wednesday, February 21, 2018 at Centre Wellington DHS in Fergus starting at 7pm. 
Read more about LTAP Public Workshop – Cancellation Notice »
Enjoy your time with family. Unplug from electronics. See you Tuesday.
Dear parents/guardians, We wanted to share with you information from Public Health regarding cases of influenza in Guelph-Wellington-Dufferin. Public Health has informed the school board that influenza is circulating in the communities of Wellington-Dufferin-Guelph. They have also informed us that this is a community-wide concern and is not specific to any school. Public ...
Our school dance-a-thon is next week. Students will be raising money for a new outdoor play space (to replace the aging one we current have closed off). Sponsor sheets have been sent home with students. Thanks for supporting our school!
Dear parents, UPPER GRAND DISTRICT SCHOOL BOARD CLIMATE SURVEY FOR PARENTS This is an anonymous survey that is completed every two years Allows the School and Board the opportunity to assess the perceptions of safety from students, staff, and parents ...
Tomorrow (Jan.26) is a PD day intended for teachers to complete report cards. Report cards will be going home on Feb. 15.
This week we will be piloting switching our eating and recess times (going outside first, eating second). Several area schools have been trying this, and have found that it reduces transition times and lost instructional time. We will be trying it this week and reviewing it at the end of ...
In coming weeks, we will be continuing our emergency drills within the school, including our first lockdown drill. Each year our school must conduct drills to ensure staff and students are prepared in the event of a real emergency. The following number of drills are required each school year: Three (3) fire ...
This month we will be focusing on ownership following our character education assembly on Friday. Students will be learning about the importance (and benefit) of making mistakes...and owning these. When we own our mistakes, we can learn from them. Ask your child about this after our assembly. ...
Information from Public Health In Ontario, the Immunization of School Pupils Act requires that all students attending school be fully immunized or have a valid exemption on file. Public Health mailed notices to elementary students with incomplete records at the end of November. If you received a notice that your child's record ...
Kindergarten Registration  Mark your calendars! Kindergarten registration for the 2018-19 school year is Jan. 9-19 Exciting changes are coming as we get ready to welcome our newest students to our school. Kindergarten registration for the 2018-2019 school year will take place from January 9 to 19, 2018, and will feature a new online ...
Enjoy your time with family. See you Jan. 8th.
Congratulations to Ms. MacLean our special education resource teacher on her appointment as a Vice Principal in Waterloo Region in January. We wish her well in her new position, and will miss her dearly at Ottawa Crescent. Ms. Cheng will step in as our special education teacher in January, and Ms. Law ...
← Previous
1
…
10
11
12
13
14
…
18
Next →