News & Announcements
Information for students and parents
Board staff is presenting the Long Term Accommodation Plan (LTAP) Final Report (Draft) and Phase 2 Public Engagement Plan at the Board's Business Operations Committee meeting on April 10, 2018.  The meeting will be held at the Guelph Board Office located at 500 ...
Read more about Release of the Long Term Accommodation Plan (LTAP) Final Report (Draft) »
Feedback welcome on draft board policies The Upper Grand District School Board is welcoming public input on draft policies. Currently under review are: Policy 214 – Accessibility Standards Policy 518 – Students with Life-Threatening Medical Conditions These policies are important to students, parents, staff, school councils, community partners and members of the local community ...
It's that time of the year time to check the lost and found. We have tons of winter coats/boots etc. that got left behind. Please take some time to check the lost and found. Unclaimed items will be donated to charities.
Have a safe and fun March Break. Be sure to get outside and spend time with family! See you on March 19th!
The first phase of public engagement for the UGDSB Long Term Accommodation Plan (LTAP) is complete.  Thank you to all who attended a workshop or provided input online. Your feedback will be shared in a report to trustees on March 20, 2018. One of ...
Read more about Long Term Accommodation Plan (LTAP) – Update »
Please consider completing our school climate survey here: https://uoguelph.eu.qualtrics.com/jfe/form/SV_bEhl62tXnwYxzh3 It is open until Mar. 9. We welcome your feedback.
See the news article on our Pink Shirt Day activities: I look forward to adding our student created art pieces to the unlearn wall. https://www.ugdsb.ca/blog/ugdsb-students-and-staff-stand-up-to-bullying/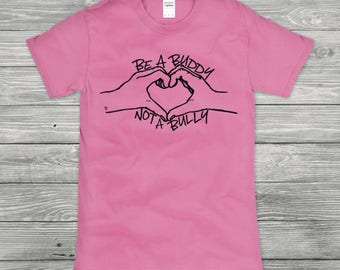 Join us for our Anti-Bullying Assembly on Wednesday Feb. 28. at 9:30 AM - 10:00 AM This is an important event for us - as we unite and celebrate our diversity and inclusivity at Ottawa Cres. P.S.
Due to continued inclement weather and low visibility due to fog, the Tuesday, February 20, 2018 Long Term Accommodation Plan public workshop to be held at Norwell DSS has been cancelled.  All are welcome to attend the next scheduled workshop on Wednesday, February 21, 2018 at Centre Wellington DHS in Fergus starting at 7pm. 
Read more about LTAP Public Workshop – Cancellation Notice »
Enjoy your time with family. Unplug from electronics. See you Tuesday.
Dear parents/guardians, We wanted to share with you information from Public Health regarding cases of influenza in Guelph-Wellington-Dufferin. Public Health has informed the school board that influenza is circulating in the communities of Wellington-Dufferin-Guelph. They have also informed us that this is a community-wide concern and is not specific to any school. Public ...
Our school dance-a-thon is next week. Students will be raising money for a new outdoor play space (to replace the aging one we current have closed off). Sponsor sheets have been sent home with students. Thanks for supporting our school!
Dear parents, UPPER GRAND DISTRICT SCHOOL BOARD CLIMATE SURVEY FOR PARENTS This is an anonymous survey that is completed every two years Allows the School and Board the opportunity to assess the perceptions of safety from students, staff, and parents ...
Tomorrow (Jan.26) is a PD day intended for teachers to complete report cards. Report cards will be going home on Feb. 15.
← Previous
1
…
12
13
14
15
16
…
20
Next →